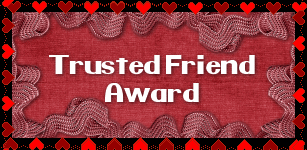 I've received another award from my good friend Simone. You can find her blog at Scrappy Bit of Fun. She has a lot of goddies for PSP addicts.
So to the rules of the awardPass this on to 4 of your most trusted friends blogs,then post on their blogs to let them know about the reward. For now I have passed my award to
1. KcsBrat - http://kcsscrappinsanctuary.blogspot.com/
2. Pammie - http://alittlebitofeverything-pammie.blogspot.com/
3.
4.